The Designers
Select from comfortable and modern accommodation
At Hotel Birger Jarl, each of our uniquely inspired guest rooms has been personally curated by an individual designer or design team to capture an exclusive atmosphere, attitude and mood. The result is a distinctive art hotel in Stockholm offering uniquely Swedish room design at every turn. Learn more about the incredible interior designers that came together to make our hotel such a special place to stay.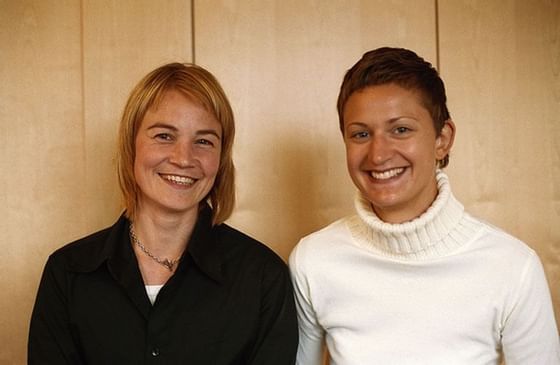 AGNETA PETTERSSON & JOHANNA KÖHLIN
Room 703 - A view onto the Street
Room 704 - I want a moon of my own
This room has an atmosphere that feels very homely without having a homely appearance. Some of the furniture has been specially designed. The room, the lighting and all the objects are inextricably linked to form the overall impression.
Founded in 1997, KÖHLIN & PETTERSSON ARKITEKTER is the business of two childhood friends. The company focuses mainly on analysis and concept solutions for environments that form an integral part of an overall profile.
JOHANNA KÖHLIN and AGNETA PETTERSSON were trained at Konstfack (the Swedish University College of Arts, Crafts and Design) and HDK (the School of Design and Crafts) respectively. Most of their assignments have been designing office environments for IT and media companies.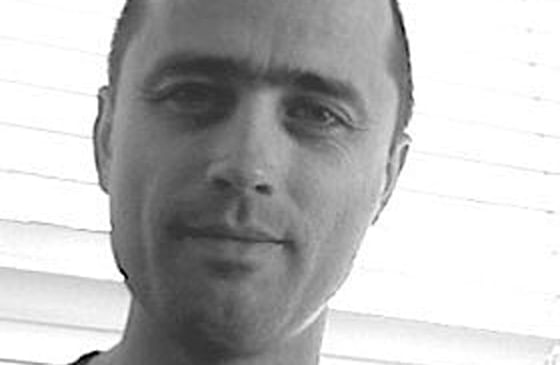 JACOB WALLÉR
Room 247 - The Retro Room
By respecting the carefully preserved original furnishings, we have recreated a 1970's feel, but with a more eccentric and wild expression.
JACOB WALLÉR /JORDENS ARKITEKTER is an architect, SIR/MSA and has worked with architecture since 1989 and started his own architectural business, Jordens Arkitekter, in 1999.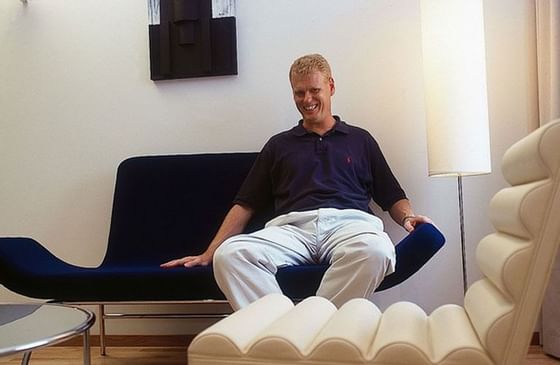 JOHAN STYLANDER
Room 706 - Double room with yellow painting
The furniture in this room was designed by some of Sweden's top designers, table and armchair by Gunilla Allard and sofa by Björn Dahlström. The timeless design of an inviting, personable home, reflecting the tastes of your absent host.
JOHAN STYLANDER is based in New York with his company, DESIGN MANAGEMENT SYSTEMS. He takes on assignments mainly from medium-sized companies in New York, as well as international banks and legal firms engage his services, as do stores, art galleries and restaurants.
Johan Stylander received his training at the Fashion Institute of Technology. He has worked as an interior designer for the last ten years and runs his own company in New York. Johan is inquisitive by nature and also enjoys expressing his thoughts and ideas in painting and sculpture.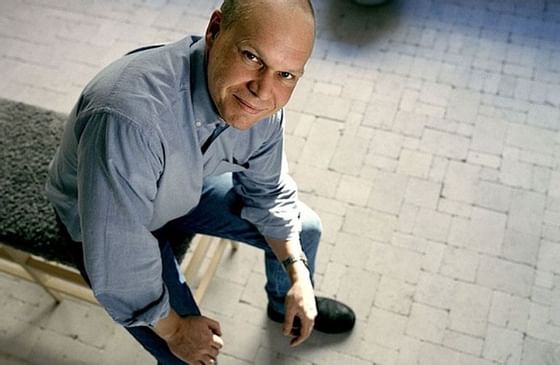 KRISTIAN ERIKSSON / G.A.D
Room 701 - The Gotland room
With selected natural materials from the island of Gotland, this room will lull you into a state of genuine relaxation and comfort.
GUTE ART & DESIGN designs, manufactures and markets products with a focus on simplicity and austerity of both style and material. "Living materials make living furniture" is the company's philosophy. Production is largely located at the company's own workshop on Gotland.
KRISTIAN ERIKSSON grew up with art and design. Not surprising, as his parents and grandparents on both sides of the family were artists and designers. Many years' experience and design work have helped hone his skill into the genuine Gotland- inspired craft it is today. His Fårö bench, which you will find in room 701, earned him the accolade, "Excellence in Swedish Design" 1999.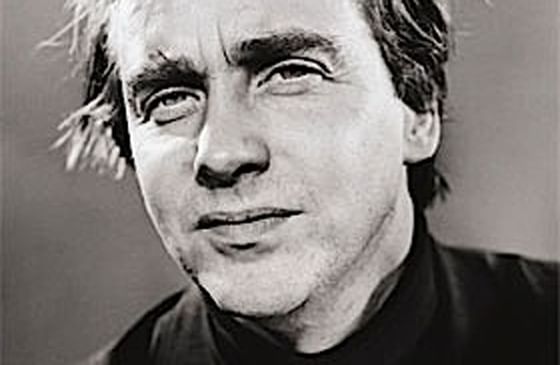 LOVE ARBÉN
Room 708 - Junior Suite 4U
Most of the furniture in this room was designed personally by Arbén, including the armchairs, sofa and coffee table, which are part of a range of furniture named after the days of the week. Love Arbén works on the principle that guests prioritise three things in hotel rooms - looking out, watching TV or lying in the bath and staring at the ceiling. Three activities that have formed the basis for the décor in Junior Suite 4U.
Arbén's aim, through the use of stained glass and coloured surfaces, is to give the guest as content-rich an experience of their temporary home as possible. Through the windows of room 708, the guest can feel the warm, golden sunlight, see the greenery, experience the blue hour of twilight or awaken in a rose-coloured shimmer - all at the same time. The TV's central, rotating position allows your every TV-viewing desire to be met, whilst the bathroom's size and intense red ceiling invite you to enjoy a sensuous bathing experience.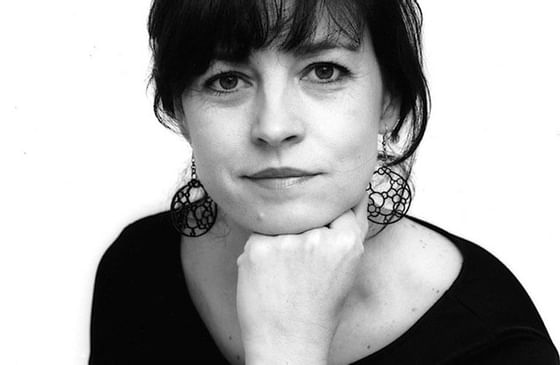 PASCALE COTTARD-OLSSON
Room 426 - Chez Pascale
For Pascale, it is important that the hotel room is cosy, snug and "homely." Many hotel rooms look the same and are often impersonal. To stay in this delightful white room should be an experience to remember.
Pascale has carefully selected furniture and items designed by Swedish women designers. The bedstead "Cloud" is especially designed for this room by Anna Lerinder. The fine lamp "BPL" by Camilla Diedrich, the mirrors "Star" by glass artist Lena Bergström, the pillow two-fold" by Ulrika Mårtensson, the hand embroidered lamps "Cross stitched stars" by Sara Berner, the desk by Sara Szyber, the chairs "Split" and "Hug" designed by Anna von Schewen for Gärsnäs and the small tables "Cake" designed by Monica Förster for Nola.
PASCALE COTTARD-OLSSON ran between 1998-2014 her own design gallery "Gallery Pascale" in Stockholm.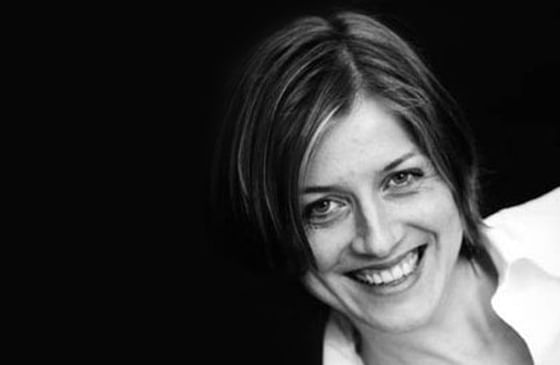 SARA KEBBON
Room 425 - Stylish and romantic
Nowadays, people tend to live in sterile environments that are often dull and lifeless. At the same time, we live in a high-tech society, which is why we based the design of this romantic room on geometric patterns. The bright metallic tone changes colour depending on your position in the room, giving it a feeling that combines the romantic and the modern -a bit like nail varnish, in fact.
Room 425 was created by Sara Kebbon in conjunction with the project "Personligt -Måleritrend 2002" (Personal -Trends in Painting in 2002). This was a project in which Hotel Birger Jarl and the Trade and Employers' Association of Swedish Painting Contractors joined forces to demonstrate how it is possible to change a room by using colour and modern decorative painting techniques, as well as furnishing, thus providing inspiration and ideas to others.
SARA KEBBON (Lindell) has been painting for as long as she can remember. After training at the Calle Flygare School of theatre, she decided to change focus and attended the Cours Renaissance in Paris, where she received a thorough craftsman's training. Later, she supplemented this training with a specialised scenery-painting course at Palm Fine Art in Norrköping. Today, Sara Lindell runs KARLA DEKORATIONSMÅLERI in Stockholm and also holds a teaching position at the Scandinavian Colour School.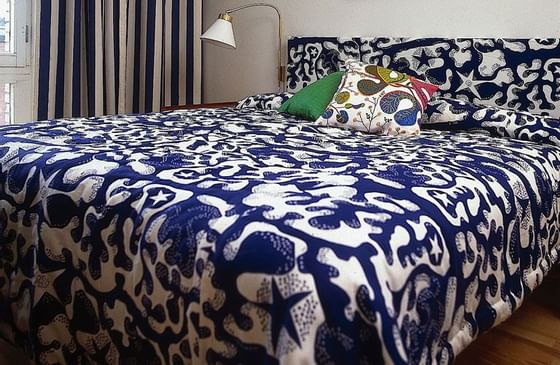 SVENSKT TENN
Room 621 - The Svenskt Tenn (Swedish Pewter) suite
Svenskt Tenn AB is an interior design company founded in 1924 by Estrid Ericson, with the functionalist Josef Frank as the prominent figure.
The company started on a small scale, making and selling pewter objects in a small shop in Smålandsgatan in Stockholm. By 1927, however, the company moved to the present address in Strandvägen. The Stockholm exhibition in the summer of 1930 gave Estrid Ericson the idea to open a department for furniture and rugs. New types of furniture, designed by Uno Åhrén, Gunnar Asplund and Björn Trädgårdh, were made in small workshops especially for Svenskt Tenn.
The immigration to Sweden of the Viennese functionalist architect, town planner and designer Josef Frank, in 1933, began the productive collaboration with Estrid Ericson and Svenskt Tenn. Josef Frank was a non-dogmatic functionalist, who created conditions for a friendly, colourful and tolerant environment without stringent stylistic demands. As a result of several major exhibitions in New York, Paris and San Francisco during the thirties, the Svenskt Tenn style became a model for "Swedish Modern."
THOMAS SANDELL
Room 705 – Mr. Glad
Room 709 – Miss Dottie
A room where that is really out of the ordinary. A veritable polka dot heaven. Go dotty!
SANDELLSANDBERG is a company that focuses on groundbreaking architecture, design and advertising. THOMAS SANDELL was born in Skellefteå and studied architecture at KTH (the Swedish Royal Institute of Technology).
He founded his own business in 1990. Since then he has seen great professional success and has received numerous awards for his design work. His list of merits includes interior design assignments for the Swedish Modern Museum and the Swedish Museum of Architecture. Sandell has also designed parts of IKEA's PS collection and furniture for B& B Italia and Capellini.