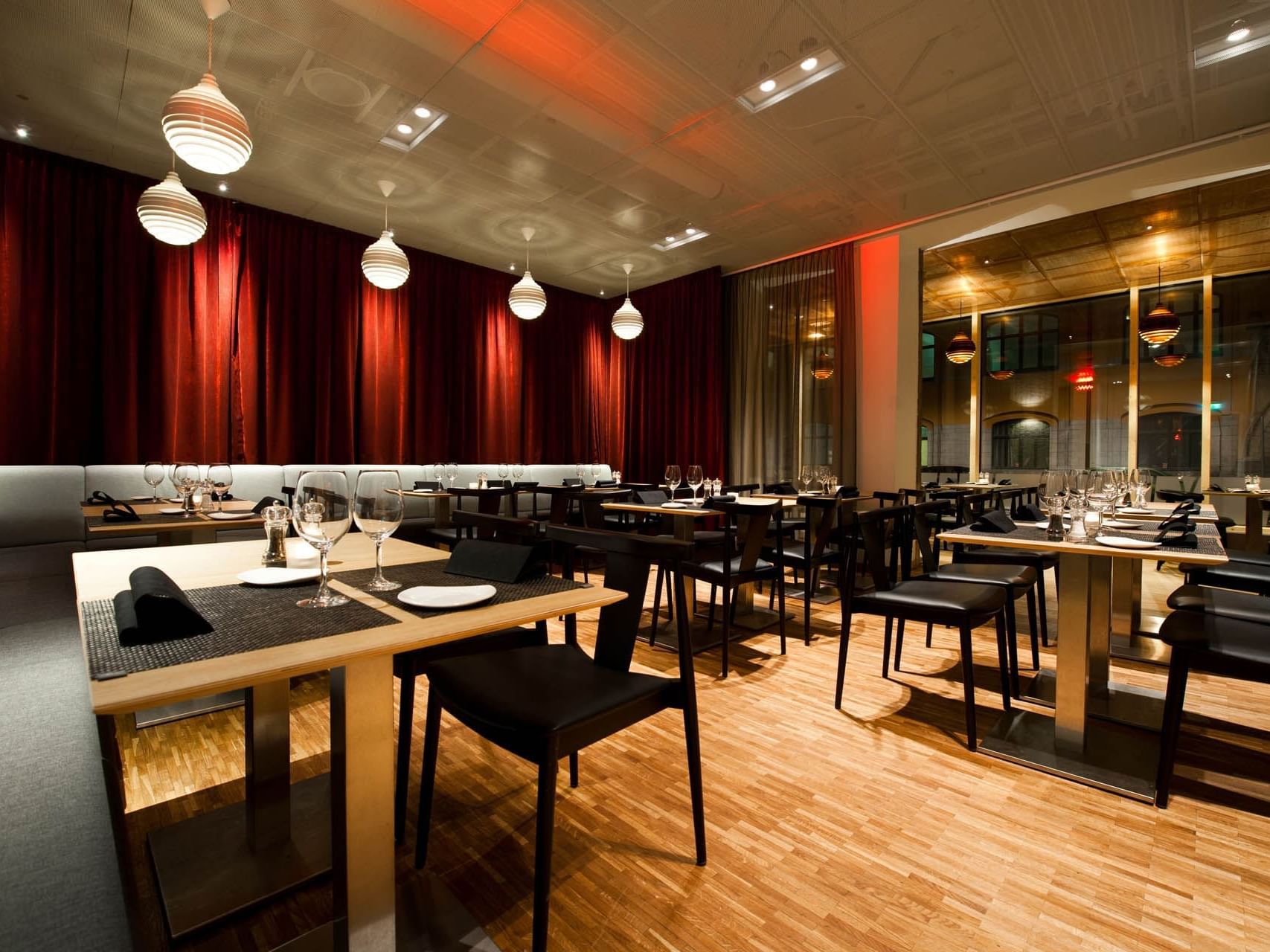 Dinner in the Restaurant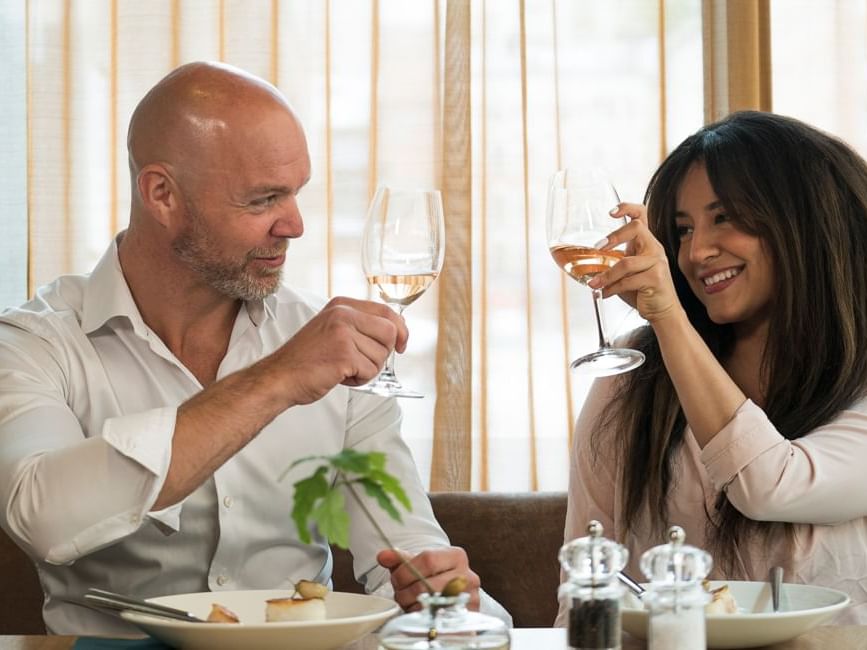 Experience an enjoyable dinner in an undemanding atmosphere. We have placed great emphasis on details, in both furnishing and service. Swedish ingredients dominate our kitchen and our custom-crafted menu offers both Swedish classics of modern vintage and delicious crossovers with international cuisine.
Tuesday-Saturday the spring a la carte menu applies and during Sunday-Monday our bar menu is available.
See the meny below.
Monday-Thursday: 11:30 am-11:00 pm
Friday: 11:30 am-01:00 am
Saturday: 11:30 am-01:00 am
Sunday: 02:00 pm-10:00 pm
*Opening hours during summer 23/6-14/8
Sunday-Monday, we are closed but we offer a simpel bar menu.
Tuesday-Saturday 05:00 pm-10:00 pm. We serve the á la carte menu, bar menu and a childrens menu.