The Vasa Museum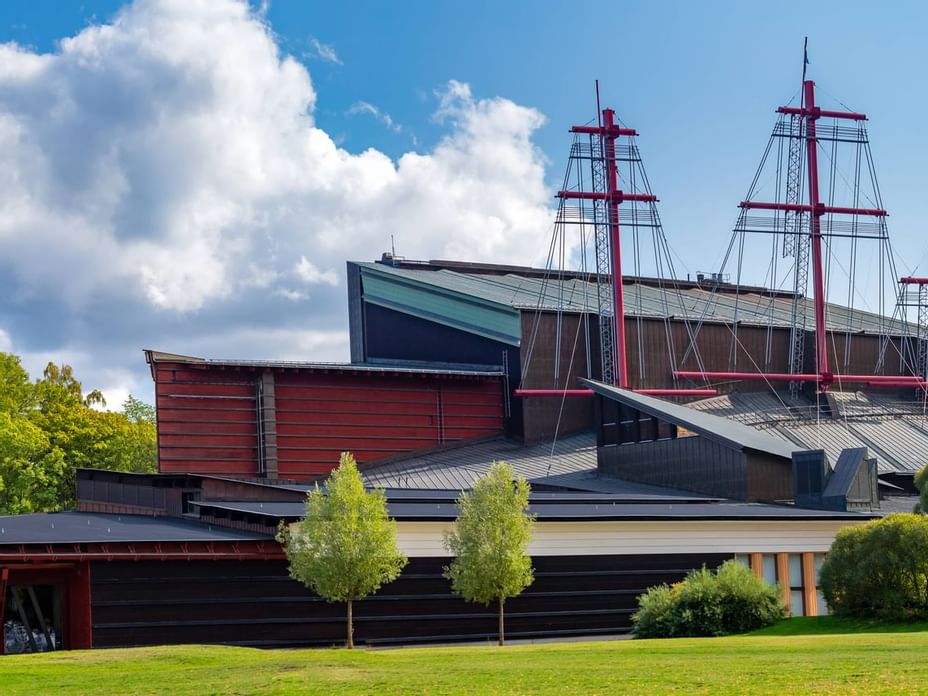 DISTANCE: approx 2.8 Km from Hotel Birger Jarl & Hotel Tegnérlunden

GET THERE: by foot (35 min) or by tram, bus or metro

ENJOY: an unique art treasure
Vasa is a real treasure from the 17th century that offers us a rich history, from the work at the Ship Yard to life on board a warship.

The Vasa Museum is one of Scandinavia's most visited museums. It is here that you will find in all its glory, the unique and well-preserved man-of-war Vasa from 1628, embellished with hundreds of wooden sculptures.

Around 1.5 million visitors every year enjoy the exhibitions in the museum, which describe the people on board and life at the time; how, after 333 years at the bottom of Stockholm bay, the ship was rediscovered and salvaged; and the research which is now underway to preserve Vasa.

The Vasa Museum lies in the royal parkland, Djurgården, in Stockholm.
14 Galärvarvsvägen 115 21 Stockholms län Sweden