Skansen
Skansen Open-Air Museum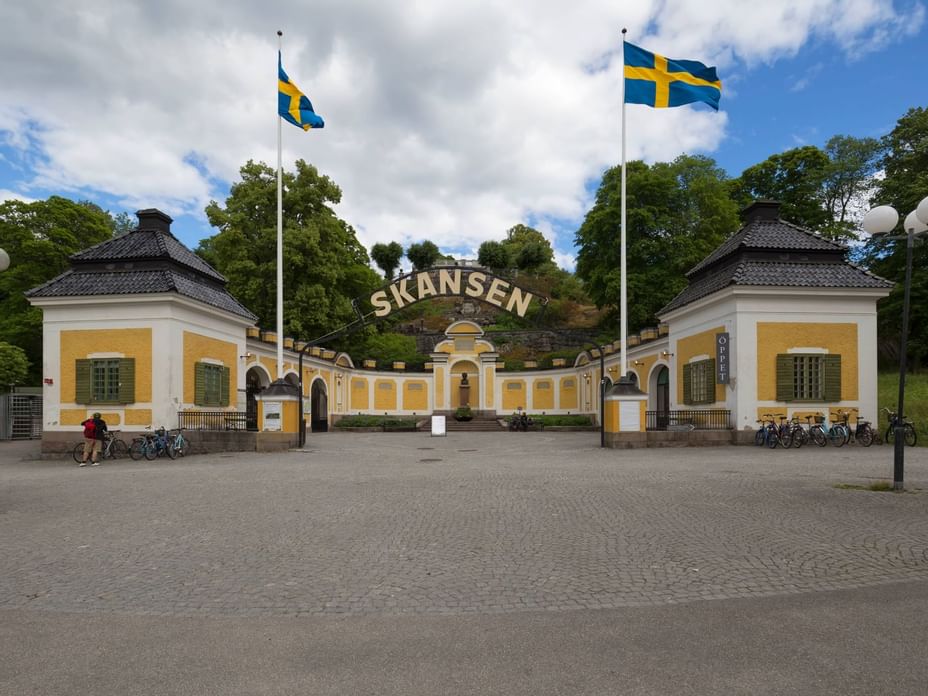 DISTANCE: approx 3.2 km from Hotel Birger Jarl & Hotel Tegnérlunden

GET THERE: by foot (40 min), tram, bus or ferry

ENJOY: Swedish history and traditions - Nordic and exotic animals
Skansen is the world's oldest open-air museum, showcasing the whole of Sweden with houses and farmsteads from every part of the country.

At Skansen, you can discover Sweden's history and find out how Swedes once lived according to the changing seasons, through the customs and traditions, work, celebrations and everyday life of times gone by. This is also a place where festive occasions are celebrated throughout the year. The lively programme of activities includes singing, dancing and concerts in the summer, and Christmas markets in the winter with dancing around the Christmas tree and concerts at Seglora Church.

This is the world's only open-air museum with wild animals. Here you can see Nordic wildlife, rare breeds, pets and exotic creatures. The Children's Zoo features domestic animals such as cats, rabbits and guinea pigs, as well as small wild animals. The Skansen Aquarium and Our Africa feature exotic animals including monkeys, birds, reptiles and insects.

Skansen is a popular attraction all year round.
49-51 Djurgårdsslätten 115 21 Stockholms län Sweden