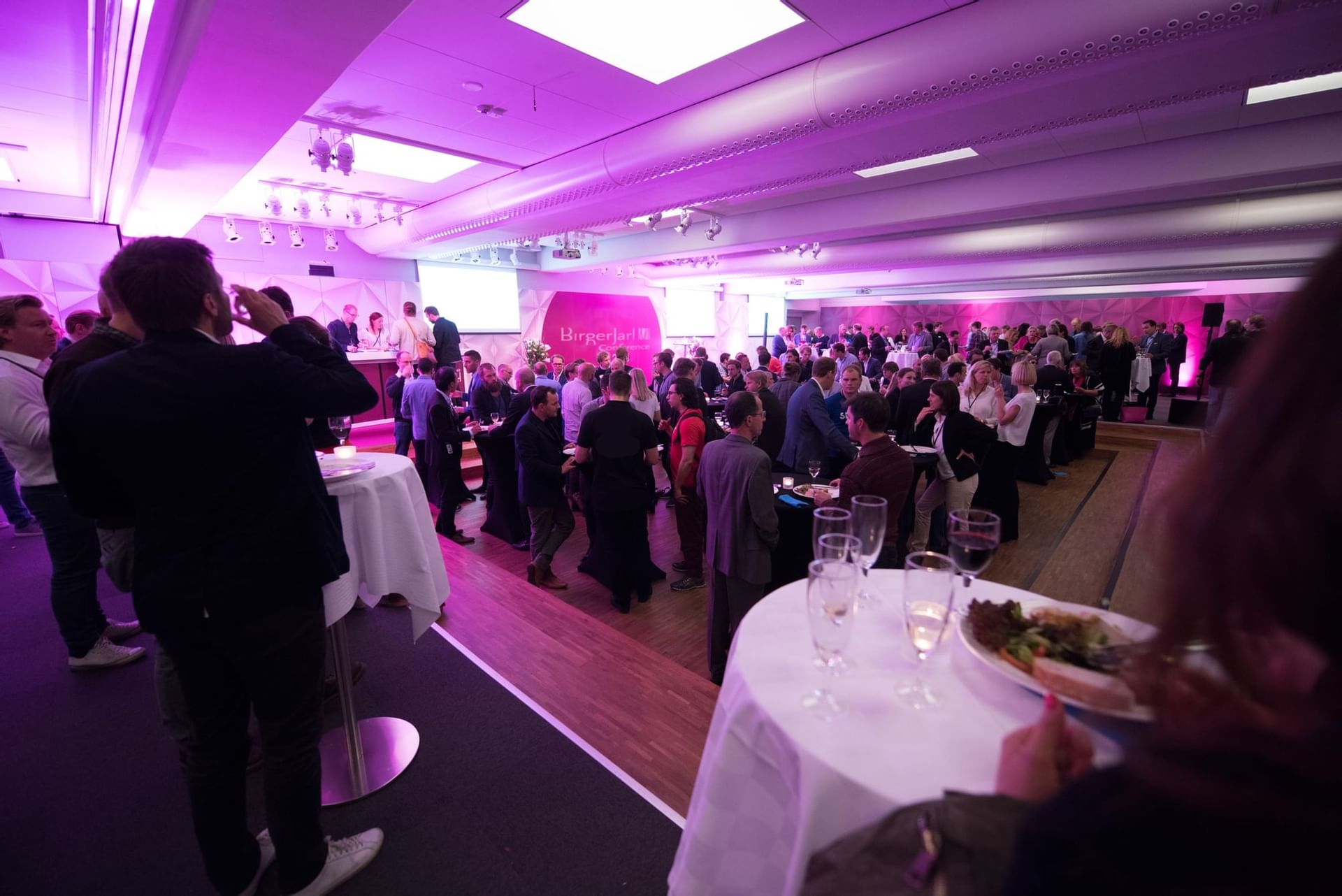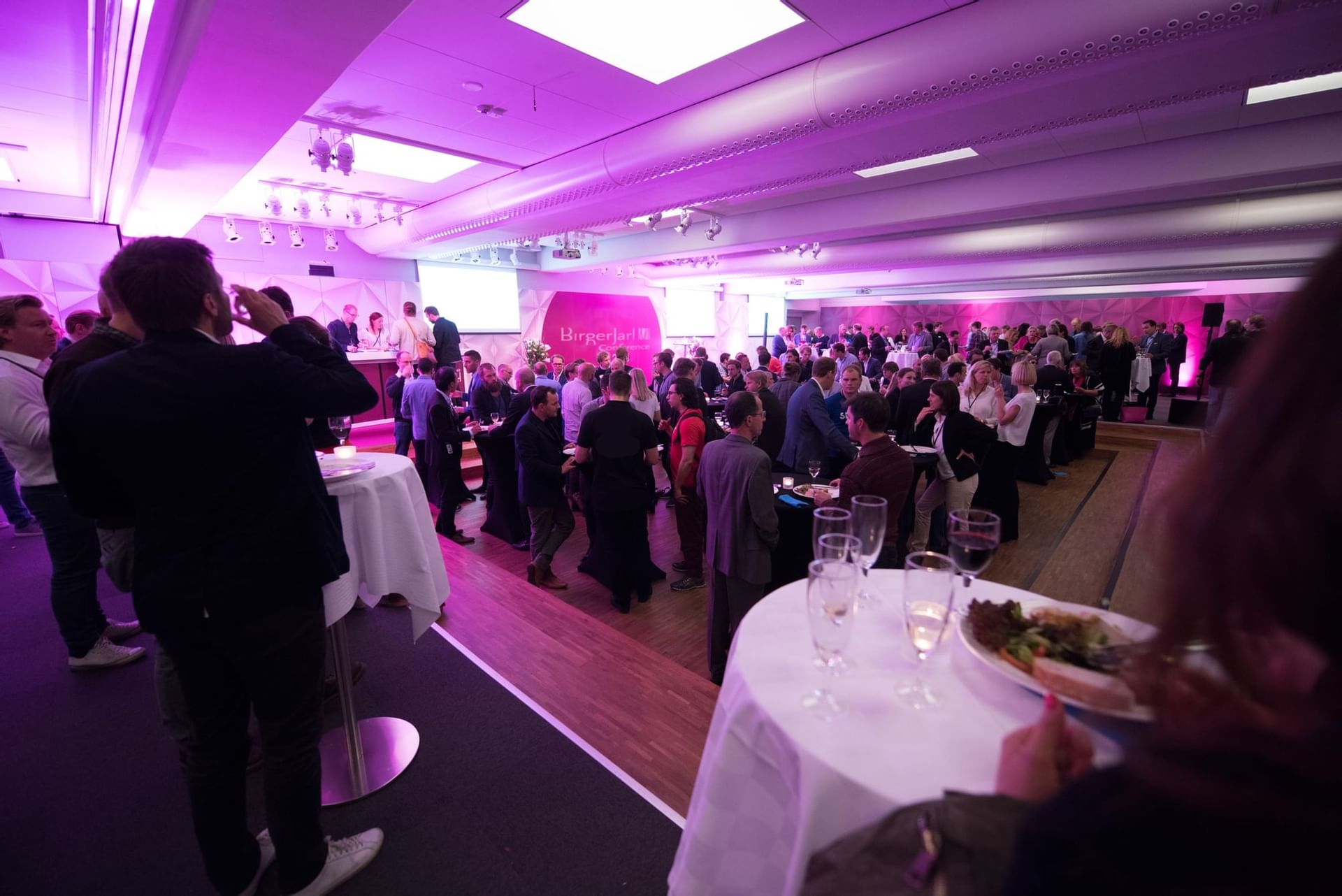 It's time to meet again!
Here at Hotel Birger Jarl, we offer flexible conference solutions in bright and spacious premises.
Book your next conference with us at Hotel Birger Jarl. Our meeting rooms are equipped with all the technology you need for an efficient meeting. We help you plan your meeting day from start to finish. Also, you have the opportunity to rent our entire conference floor with a separate entrance from Birger Jarlsgatan. In the current times, we do everything we can to make our guests and employees feel safe and secure.
Here you can read more about how we handle the situation

opens in a new tab
Welcome to our restaurant after your meeting. In the lobby bar, hotel guests meet tourists and Stockholmers over good food in good company. Enjoy a well-cooked dinner after the end of the working day.
We give you a 10% discount when you book accommodation with us in connection with your conference. The offer applies to parties over 10 people. Welcome to Hotel Birger Jarl!
"Bra yta, lätt att hitta och fräscha lokaler."

Gillar hotellet och tycker deras lokaler är supertrevliga. Luftiga och bra där man kan sprida ut sig.
Bra yta, lätt att hitta och fräscha lokaler.

Mycket hjälpsam personal både i receptionen och på konferensen som alltid fanns nära till hands.
"clean, functional and internet worked well"

I was here for a conference in the downstairs section. Situated only a few minutes from the metro, it was clean, functional and internet worked well. The lunch in the restaurant was delicious which included a salad buffet and a fish course.
"They organize it well"

Usually go here for conferences with work. They organize it well. Food is very good.
"Nice location"

Ideal for conferences in the capital! Nice location as well - only 15min walk-distance from central station...
We hope you enjoy your stay!
Here you'll find the terms and conditions for your conference booking at Hotel Birger Jarl.